How Old Do You Have to Be to Go to a Casino?
May 06, 2020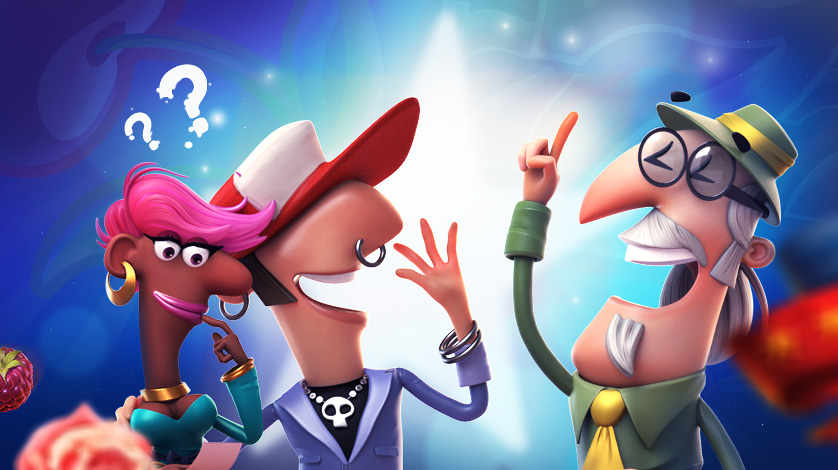 The casino industry is believed to have first appeared in the 20th century. Or rather, many people thought that. However, the first casino that we know about was in Italy in 1638. Almost four hundred years have passed, and now we play casino games that have almost nothing in common with the games of the past.
No wonder that many parts of the gambling industry have changed. One of them is security but not only monetary security, but personal as well. We all know about the dreadful and terrifying stories of how people lose everything, even their dignity, in a desperate attempt to win back what they have lost. When the online casino industry appeared, the problem remained. How to protect people from getting addicted? How to save money and families? What rules should be added in order to improve the situation?
In Las Vegas, you can't play until you are 21, but what about the internet? Some casinos demand their clients send them their personal information. It is illegal to play if you are under 18. Nevertheless, we all know that if a greedy company wants money, it can find some loophole in the law and exploit it. Are all online casinos like this?
EUSlot Policy and Customer Care
EUSlot firmly believes that the best online casinos should be a place where you can have fun, put your brain to the test, and create a variety of strategies. Even if you fail, you can try again with more and more experience every time until you win. This is not a place where you should be worried about losing your money. This is a place where you can become more knowledgable and motivated; a place which always cheers you up and a place where you can make friends.
Due to all these reasons, EUSlot accepts players only if they are old enough. Kids have other things to think about and do. When they reach 18, the casino will be happy to show them a whole new world of joy, and a new place to try their luck. And it has a lot to show.
EUSlot Facilities and Opportunities
If you are above age, you can easily register on the EUSlots website and get your welcome bonus. It is quite large – 100 Euros and 100 free spins! Moreover, if you take part in various competitions and tournaments, you can get 500 EUR and 1500 free slots. There are also plenty of other prizes, so stay updated, so you don't miss an opportunity to make a fortune and change your life forever.
What Can You Play with the Help of EUSlot?
Hundreds of slots with various atmospheres, rules, and designs;
Virtual football games;
Table games;
Jackpot games;
A variety of regularly held tournaments;
Lotteries with amazing prizes. If you get lucky, you can have an additional 500 EUR and 100 free spins on your account;
And more. Why spoil the surprise? Look now to find even more options for different moods.
What Bonus Programs Can the Casino Offer?
A welcoming bonus. As mentioned above, it is 100 EUR and 100 free spins;
A 300 EUR deposit bonus every Friday;
Up to 500 EUR and 1500 free spins – just take a risk and participate in the tournament! Different types of competitions are held regularly, so next time the final prize could be even more valuable.
Do I Have to Play at My Computer?
Absolutely not. You can play on your desktop or use your phone and play anywhere. Play your favorite online slots on tablets and mobile phones, whenever and wherever you are. Our games won't ever freeze or crash. Thanks to our top-quality equipment, we are able to maintain an excellent standard of gameplay on each device. Get the app from the App Store, Windows Store, or from Google Play.
What about Payments?
You should look for details on our official website, as terms and conditions change depending on which payment method you choose. If it is Visa or MasterCard, the money arrives on your account instantly. The minimum is 10 EUR, and the maximum amount is 5000 EUR with no fee.
The situation is a little bit worse when it comes to making withdrawals. It's better to use online wallets, as transactions to cards usually take between 1 and 3 business days. This happens due to bank policy. Also, keep in mind that, unfortunately, the list of countries that allow you to withdraw to cards is limited.
Conclusion
You have to be at least 18 years old to play EUSlots. This restriction has been put into place due to safety concerns. Online casino EUSlots cares about its clients and wants them to be happy and only have positive experiences on the website. Good luck!
Back to the blog