Spinomenal The Golden Era Tournament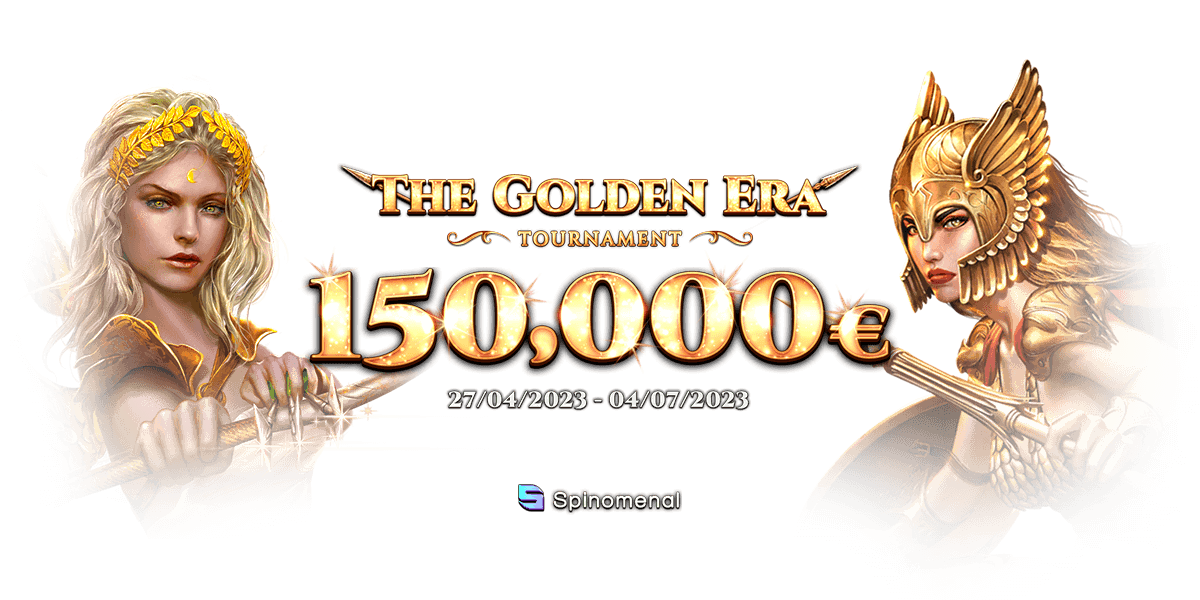 Spinomenalin The Golden Age -turnaus on erittäin odotettu tapahtuma, joka lupaa viedä pelaajat unohtumattomalle matkalle ajassa taaksepäin glamourin ja rikkauksien maailmaan.
27. huhtikuuta - 4. heinäkuuta alkavassa jännittävässä kampanjassa on valtava €150,000 palkintorahasto, mikä tekee siitä yhden tuottoisimmista kilpailuista laatuaan.
Voit odottaa saavasi runsaasti jännittäviä palkintoja kilpaillessasi tässä jännittävässä kilpailussa.
1. Spinomenal "The Golden Era" Network -turnaus kestää 27.04.2023 00:00 UTC - 04.07.2023 23:59 UTC.
2.Osallistuvat ajat löytyvät alla olevasta osiosta.
3. Turnauksen kokonaispalkintopotti on 150,000 EUR (tai vastaava summa pelaajan valuutassa).
4. Ollakseen kelvollinen ja saada oikeus lunastaa palkinto, pelaajan tulee täyttää seuraavat ehdot: Minimipanos on 0,2 EUR.
5. Turnauksen aikana tulostaulukko päivitetään reaaliajassa jokaisen pelaajan pyöräytyksellä.
6. Osallistumalla turnaukseen hyväksyt tässä esitetyt ja operaattorin toimittamat säännöt ja ehdot.
7. Spinomenalilla on oikeus peruuttaa turnaus määräämättömäksi ajaksi ilman tulostaulukon mukaisia maksuja hätätapauksissa.
8. Vain pätevät pelaajat voivat lunastaa palkinnon.
9. Vain oikean rahan kierrokset voivat osallistua turnaukseen.
10. Turnaukseen osallistumisesta ei aiheudu muita kuluja kuin pyöräytyksen hinta.
11.Jos kaksi tai useampi pelaaja on tasan, ne, jotka saavat tuloksia aikaisemmin, saavat paremmat palkinnot.
12. Turnauksen sääntöjä voidaan muuttaa milloin tahansa.
13.Toimintahäiriö mitätöi kaikki maksut.