Spinomenal "Grand Holiday"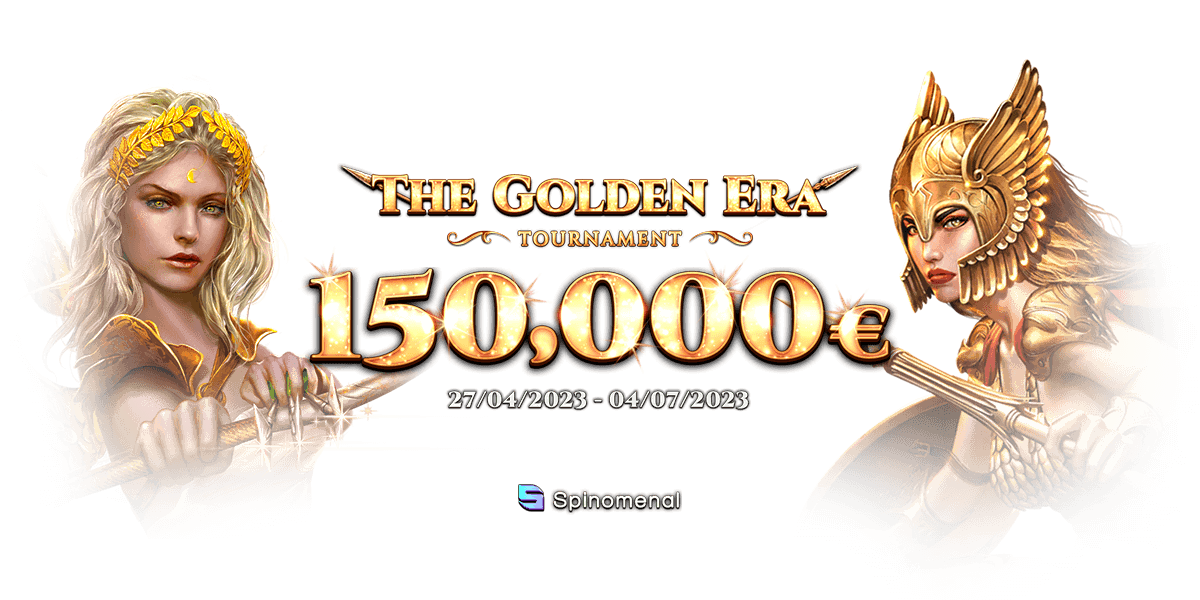 The Golden Age tournament by Spinomenal is a highly anticipated event that promises to take players on an unforgettable journey back in time to a world of glamour and riches.
Running from April 27 to July 4, this thrilling promo boasts a massive prize fund of €150,000, making it one of the most lucrative competitions of its kind.
You can expect to enjoy a wealth of thrilling rewards as you compete in this exciting competition.
1. Spinomenal "The Golden Era" Network Tournament runs from 27.04.2023 00:00 UTC to 04.07.2023 23:59 UTC.
2.Participating slots are located in the section below.
3. Total prize pool of the Tournament is 150,000 EUR (or the player's currency equivalent).
4. To be qualified and have a right to claim the prize, the player should fulfill the following conditions: Minimum Bet is 0.2 EUR.
5. During the Tournament, the Leaderboard is updated in real-time with each player's spin.
6. By participating in the tournament, you agree to the Terms and Conditions outlined here, and the ones provided by the operator.
7. Spinomenal holds the right to cancel the tournament for the indefinite term without any payments according to the leaderboard in cases of emergency.
8. Only qualified players can claim the prize.
9. Only real money rounds can participate in the tournament.
10. Other than the price to make a spin, there is no additional cost to enter the tournament.
11. If two or more players are tied, those who get results earlier are the ones who get better prizes.
12. Tournament rules can be changed anytime.
13. Malfunction voids all payouts.